At Avantive Solutions, we offer competitive wages and career advancements opportunities, but we know that truly taking care of our employees goes beyond a paycheck. We offer a wide range of benefits to help you take care of yourself and your family, so you can do what you love in your career with us.
Here is a sampling of the employee benefits we offer.
Insurance
MEDICAL
We offer U.S. associates multiple levels of medical insurance coverage so they can choose the right plan for themselves or their families plus convenient virtual doctor visits at no cost
DENTAL & VISION
Avantive Solutions understands the importance of dental and vision insurance with multiple U.S. plan options to choose from.
PET

We can't forget about the four-legged members of our families! We provide optional health insurance for U.S. pets which includes coverage for illness, injury, and more.
Mental Health
EMPLOYEE ASSISTANCE PROGRAM
Mental Health and wellness are critical parts of our overall health which is why we provide all U.S. employees with a free Employee Assistance Program that features several ways to help reduce stress, manage work/life balance, and receive care for mental health concerns. 
Everyone deserves time off! In the U.S., paid time off (PTO) begins to accrue on your very first day of employment. Our employees in Mexico enjoy more vacation days than
law requires.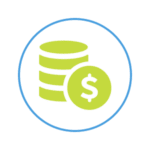 Financial
PAYROLL ADVANCE
We have partnered with PayActiv to allow U.S. employees the power to access their paycheck when they need it! For only a $1 fee, associates can receive up to 50% of their next paycheck in advance onto a Visa debit card.
SAVINGS PROGRAMS
U.S. employees are eligible to participate in the Avantive Solutions 401k Retirement Savings Program after their first year of employment and associates in Mexico are eligible for a savings fund with company matched deductions. For our employees in India, we offer retiral benefit gratuity and a provident fund.
Interested in learning more?
Our Recruiting team is available to answer your questions.