Where passion meets purpose
We are a diverse and energetic team that works together to
make each other better.
It's not just about the work you do—it's about how you do it. Our associates are purpose-driven and
love making a difference with every interaction by helping customers find the best solutions for
their needs. Our clients hire us to provide the best customer experiences and we have fun while
doing it! To help all our teams feel appreciated, we frequently host social events, holiday
celebrations, and incentives.
WE'RE NOT JUST PASSIONATE ABOUT GIVING THE BEST CUSTOMER SERVICE EXPERIENCE POSSIBLE—WE'RE ALSO PASSIONATE ABOUT GIVING BACK.
That's why we partner with the nonprofit organization RealPurpose.org to hold fundraisers and supply drives. We also work with several organizations around the world who share the common goal of helping the communities where we work and live.

Motivating & Relaxing Global Campuses
Our Corporate Office in Tulsa sits on 47 acres and is designed so that everyone has natural light and views of the outdoors.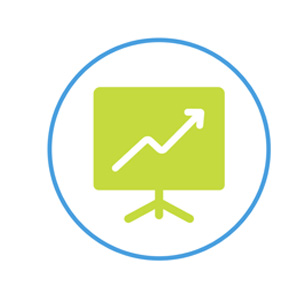 CAREER DEVELOPMENT OPPORTUNITIES